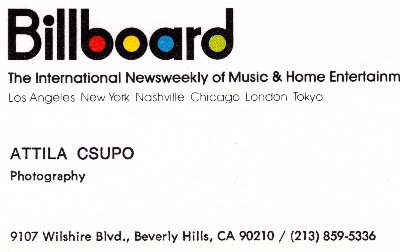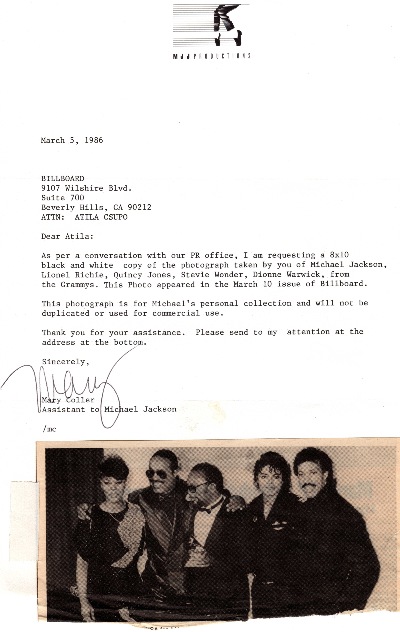 Michael Jackson's request for my photo. Copyright: Attila Csupo (all rights reserved)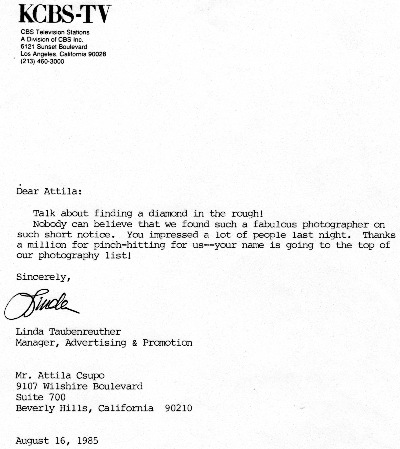 CBS TV recognition letter.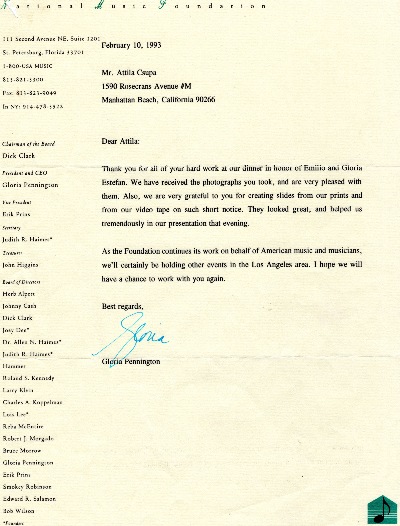 Letter from the president of the National Music Foundation.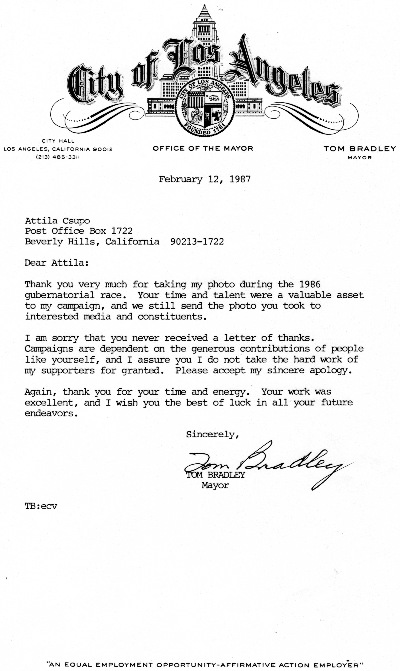 Letter written by the late Los Angeles City Mayor, Tom Bradley, recognizing my work during his campaign for governor


Copyright notice: All photos and literature ©Attila Csupo. Reproducing, copying, disseminating any of my work will be subject to criminal prosecution under United States and International Copyright laws.